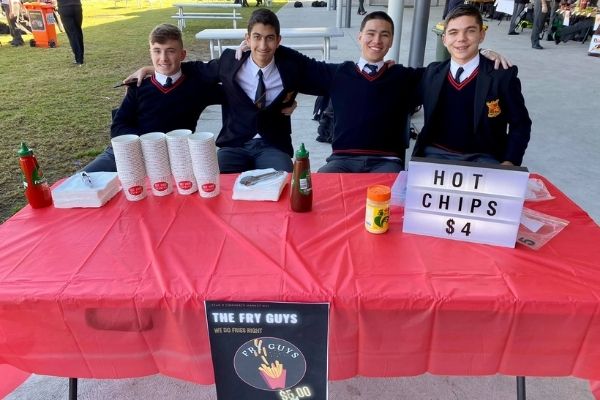 Year 9 Commerce students have been studying the "Running a Business" topic. The assessment task for this topic enabled students to apply their entrepreneurial knowledge and skills by planning and running their own business on Market Day which was held at the College last Wednesday.
Students were required to work in groups to write up a business plan based on their business idea and then implement the business plan on Market day, selling their products to the students and staff of the College.
This authentic assessment task enabled students to gain insights into what it is like to set up and run a business and learn about what it means to work in a collaborative way to achieve collective goals within specified timelines.