Our teachers know their students and work with them to help them realise their potential as learners. Our focus on authentic learning and authentic assessment ensures that we challenge our students to grow in their learning and achieve their personal best.
Throughout our community of Sydney Catholic schools, we have shown high performance of our students in measures such as NAPLAN and the HSC.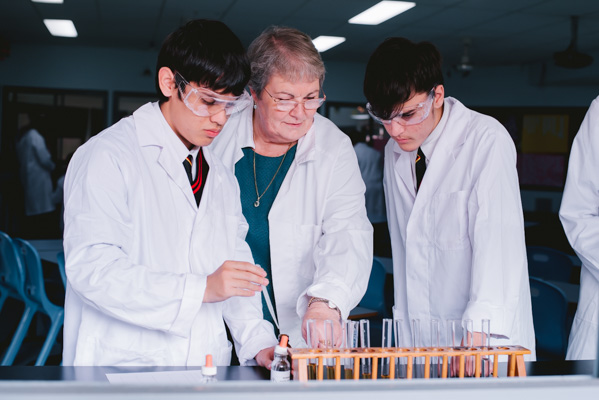 2020 HSC Results
Congratulations to our 2020 HSC cohort on their wonderful HSC results. Best performing courses (above the State average):
Ancient History, Chemistry, English Standard 2, English Advanced, Industrial Technology, Mathematics Standard 2, Mathematics Advanced, Mathematics Extension 1, Mathematics Extension 2, Modern History, History Extension, Studies of Religion 2, Business Services VET, Construction VET.
Highest ATARs
Eric Condos – 97.30
Peter Haddad – 97.25
Jonathan Tran – 97.10
Leo Le – 94.60
James Kabalan – 94.15
Jack Williams – 93.15
William Roebuck – 92.05
Nicolas Leontsinis – 91.50
Challita Tahhan – 90.45
Christopher Howell – Ranked 3rd in NSW for Electrotechnology